Meat and Egg Sales is more than just a store. It is a training ground for undergraduate students who are planning careers in the animal and food industries. For many of our students, the experiences they gain in the Meat Salesroom form the foundation of their careers. It is a honor to assist  these students as they progress through the college careers, and we watch proudly as they enter the workforce. 
Gray Intro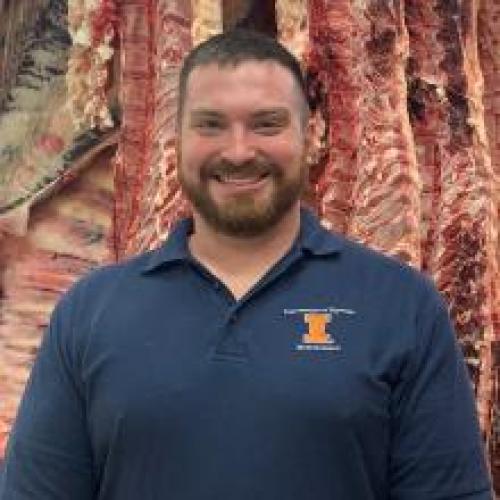 After completing his MS degree at the University of Illinois, Ben became the Meat Lab Manager in 2017. He oversees the day-to-day operations of the Meat Salesroom and is well-known for his creative bacon flavors like Pumpkin Spice and Illini Heat Bacon. 
Ben is originally from Alpha, Illinois. He, his wife Alicia, and two dogs, Maggie and Penelope, live in Ogden.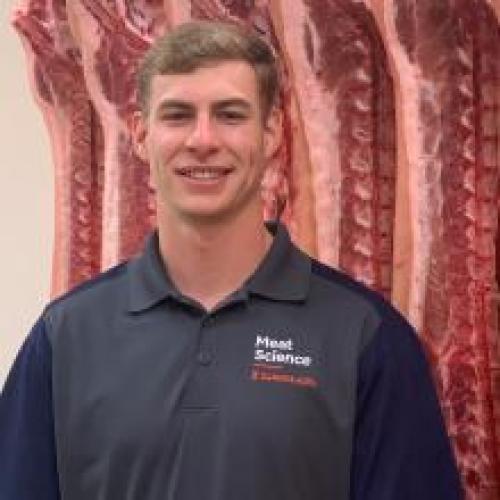 Assistant Meat Lab Manager
Joe joined the Meat Salesroom staff as the Assistant Manager in 2020 after completing his BS degree at Illinois. During his undergraduate years, Joe was employed in the Meat Salesroom and was a member of the intercollegiate Meats Judging Team. 
Joe is originally from Gridley, Illinois.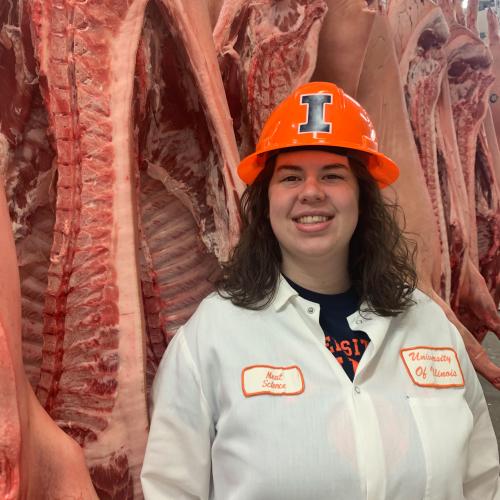 Kristin completed her BS degree at Illinois in Agricultural Science and Leadership Education. She had just begun her time in the Peace Corp overseas when COVID forced her back home. She rejoined the Meat Salesroom staff in the summer of 2020 as we transitioned our sales online.
Kristin is originally from Flanagan, Illinois.