For the Holiday season of 2020, we have an option for gift certificates using coupon codes on the website. Gift certificate recipients will enter a unique coupon code during checkout to redeem their certificate. These $25 coupon codes can be used on orders that are greater than $25, however, only one code can be used per purchase. Purchasing a $50 gift certificate will result in a coupon code that can be used twice in total on two separate orders. A $75 gift certificate will have a code that can be used three times.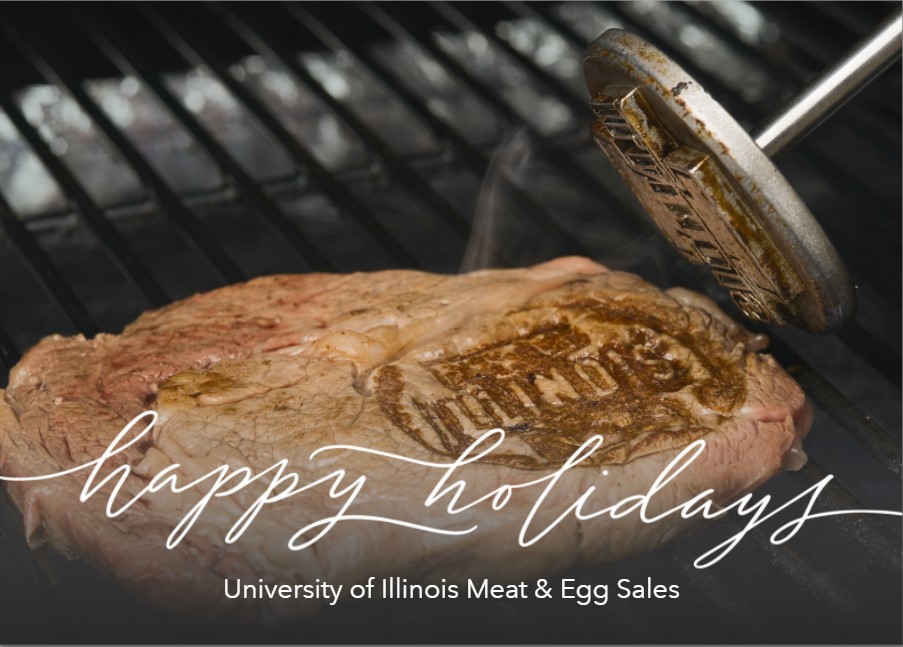 Front of the gift certificate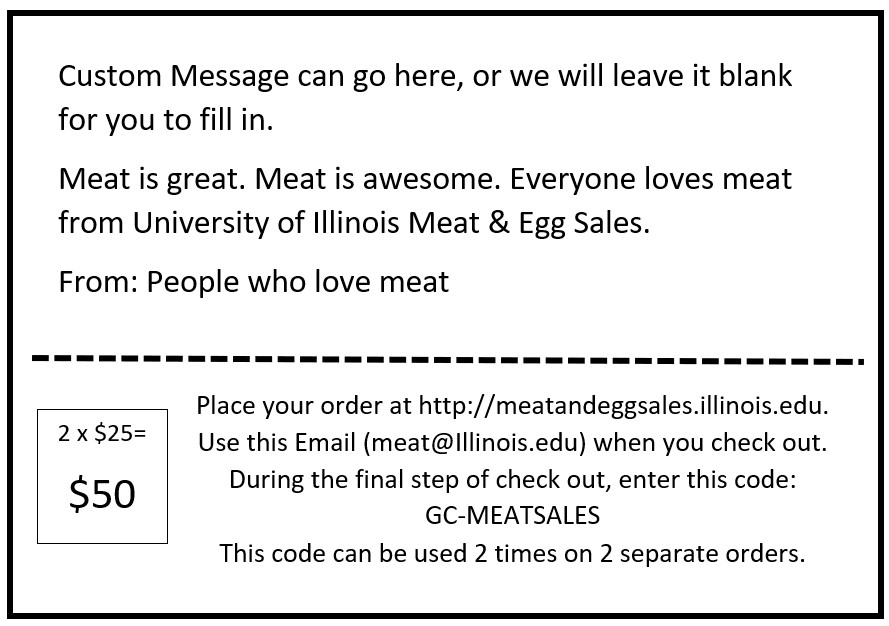 Back of the gift certificate
(example text)
When purchasing gift certificates, you will still need to choose a pickup window during checkout, but there are two options for delivery of gift certificates:
Pickup: You'll physically pick-up your gift certificate during the pickup window you selected during checkout. For the Holiday 2020 season, those dates are December 18, 21, and 22. You cannot combine a gift certificate order with other products from our regular sales as gift certificates are a "pre-order" item.
Mail: Choose to have your gift certificate mailed to either yourself or the recipient. You will still need to choose a pick-up window during check out, but you will not need to come to curbside pickup. There is no additional charge for mailing the gift certificate.
After checkout, you will receive an order confirmation email that will contain a linked form where you'll let us know how best to deliver your gift certificate (explained further below).
Have you already purchased gift certificates? What we'll need you to do next is to provide us with a little more information about the recipient and your delivery preference. Please be sure you have the name and email address of the person who will receive the gift certificate before you go to complete the following form.
Normal